Electrical Services: Ensuring Safety and Efficiency in Your Space
In today's modern world, electricity plays an integral role in our daily lives, powering our homes, offices, and industries. Electrical services are crucial to ensure the safe and efficient distribution of electricity, from installation to maintenance. This article delves into the realm of electrical services, shedding light on their significance, types, benefits, and how they contribute to a seamlessly functioning society.
Electrical Services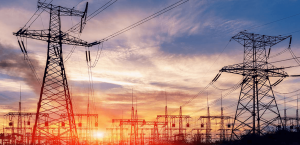 Table of Contents
Introduction
The Importance of Professional Electrical Services
Types of Electrical Services

Residential Electrical Services
Commercial Electrical Services
Industrial Electrical Services

Key Benefits of Professional Electrical Services
Ensuring Safety Through Regular Maintenance
Innovations in Electrical Services
Choosing the Right Electrical Service Provider
Common Electrical Problems and Solutions
DIY vs. Professional Electrical Services: Pros and Cons
The Future of Electrical Services
Conclusion
1. Introduction
Electricity powers almost every aspect of our lives, from lighting up our homes to running complex machinery in industries. Professional electrical services ensure that electricity is distributed safely and efficiently, minimizing the risk of accidents and disruptions.
2. The Importance of Professional
Professional electrical services are essential to ensure the safety of individuals, properties, and the overall community. Electrical systems that are improperly installed or maintained can lead to hazardous situations such as fires, electrocutions, and power outages.
3.1 Residential Electrical Services
Residential electrical services encompass everything from wiring and lighting installation to repairs and upgrades. Professionals ensure that your home's electrical system is up to code and functioning optimally.
3.2 Commercial Electrical Services
Commercial spaces require specialized electrical solutions to meet the demands of modern businesses. Services include power distribution, energy-efficient lighting, and backup generator installation.
3.3 Industrial Electrical Services
Industries rely heavily on electricity for their operations. Industrial electrical services involve designing, installing, and maintaining complex electrical systems that power heavy machinery and equipment.
4. Key Benefits of Professional Electrical Services
Professionals bring expertise and experience to the table, ensuring that electrical projects are completed efficiently and safely. They use quality materials and adhere to industry standards, resulting in durable and reliable systems.
5. Ensuring Safety Through Regular Maintenance
Regular maintenance by professionals prevents potential hazards by identifying and rectifying issues early. This proactive approach extends the lifespan of electrical systems and reduces the likelihood of unexpected breakdowns.
6. Innovations in Electrical Services
Advancements in technology have revolutionized electrical services. Smart home integration, renewable energy solutions, and energy management systems are changing the way we interact with electricity.
7. Choosing the Right Electrical Service Provider
Selecting a reputable and qualified electrical service provider is crucial. Look for certifications, reviews, and a history of successful projects to ensure you're making the right choice.
8. Common Electrical Problems and Solutions
From flickering lights to tripped circuit breakers, electrical issues can be frustrating. This section explores some common problems and offers insights into how to address them.
9. DIY vs. Professional Electrical Services: Pros and Cons
While DIY electrical work might seem tempting, it comes with risks. We weigh the pros and cons of tackling electrical projects on your own versus hiring a professional.
10. The Future of Electrical Services
As technology continues to evolve, so do electrical services. The future holds exciting possibilities, including more sustainable practices, enhanced energy efficiency, and further automation.
11. Conclusion
In conclusion, professional electrical services are the backbone of a modern society powered by electricity. Their expertise ensures that we enjoy the benefits of electricity without compromising safety or efficiency.
12. FAQs
1. Are electrical services expensive?
Professional electrical services are an investment in safety and quality. While costs vary, the long-term benefits outweigh the initial expenses.
2. Can I perform my own electrical repairs?
It's recommended to leave electrical repairs to professionals to avoid potential hazards and ensure compliance with safety standards.
3. How often should I schedule electrical maintenance?
Regular electrical maintenance should be conducted annually to catch and prevent issues before they escalate.
4. What should I look for in an electrical service provider?
Look for qualifications, licenses, experience, and customer reviews when selecting an electrical service provider.
5. How is smart technology changing electrical services?
Smart technology allows for remote monitoring, energy conservation, and increased control over electrical systems.